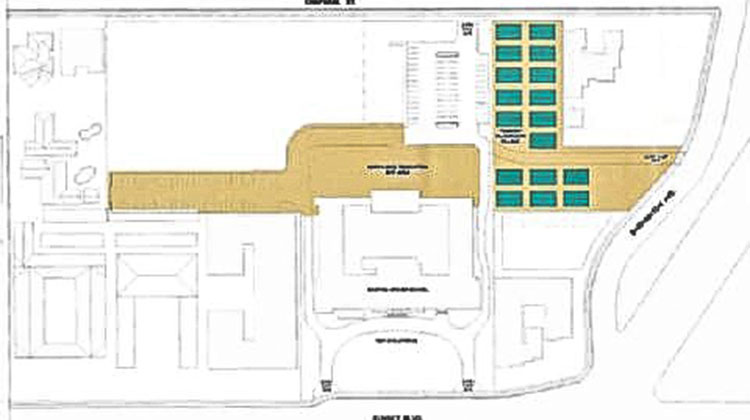 Here's what Archer is proposing for its students and the neighborhood for the 2017-2020 school years.
The most recent school expansion proposal goes like this: Archer will start a big demolition project on Chaparal Street and N. Barrington Avenue, and tear down the residences it owns. Then it will fill in the wreckage with construction driveways. Next to the driveways will go a village of thin-walled temporary classrooms for two years (see green boxes on map), while it demolishes the North Wing and builds a new structure.
Many of the heavy, noisy, diesel-powered demolition and construction vehicles are slated to enter and exit the project from Chaparal and Barrington.
The entire project, originally planned to last six years, will now take only three, according to Archer's most recent proposal.